Mark Cooper – Bogotá, Colombia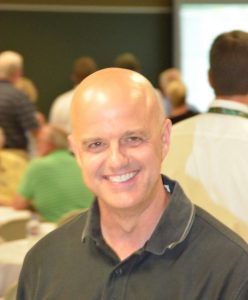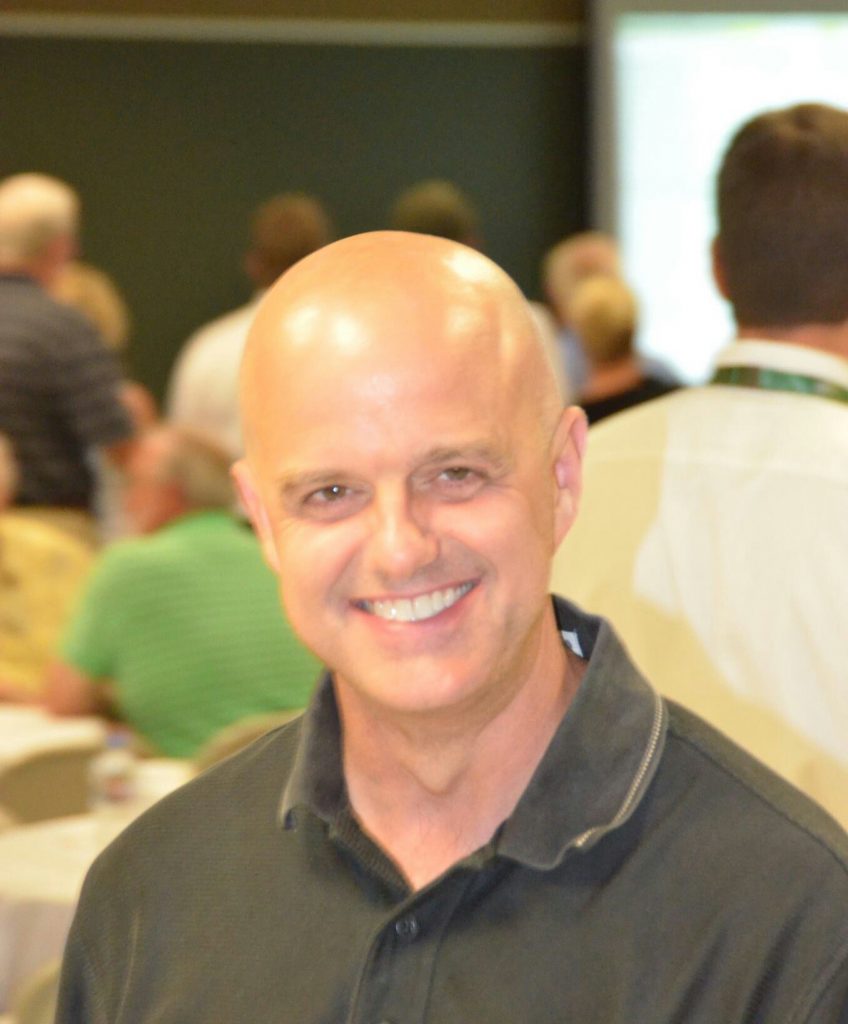 "If my people who are called by my name humble themselves, and pray and seek my face and turn from their wicked ways, then I will hear from heaven and will forgive their sin and heal their land."  -2 Chronicles 7:14
Years ago, God put it on my heart to spread the gospel in Latin America. Now I have committed to move to Bogotá for three years and work on staff with a church plant there. In Matthew 28, Jesus tells the disciples; "all authority in heaven and on earth has been given to me, go therefore and make disciples of every nation."
In 2016, God provided me an opportunity to work in Europe, train under a missionary pastor and participate with a local church to help them launch a leadership/discipleship training program they call their "Growth Track." God blessed me with the opportunity to work with several churches and missionaries to spread the gospel in Germany and in the UK.  My focus was to help equip leaders to disciple others and to help churches build and strengthen their prayer ministries.
I began part time ministry in 1994 working with Young Life Ministries (a non-denominational ministry to middle school and high school students) and over the years had the opportunity to pour into the lives of young people while serving as a Young Life leader in Gadsden, AL, London, England, and Birmingham, AL. I also had the opportunity to work with BIG Time Ministries in Mountain Brook and the greater Birmingham area as well as church youth groups at South Hanwell Baptist Church in West London, Rainbow Presbyterian Church in Gadsden, Meadowbrook Baptist Church in Gadsden, Oak Mountain Presbyterian Church in Birmingham, and Church of the Highlands in Birmingham.
I have been part of the prayer team at Church of the Highlands since 2004 and have a passion for teaching and encouraging others to pray.
My year long assignment in Germany ended in April 2017 and I will be moving to Colombia in September 2017 to continue full time ministry work there with a church called VidaBogotá.
Peter & Ruth Kaunda – Kenya
Reverend Peter Kaunda is the senior pastor of the Agape Fellowship Center Church at Kasarani. Agape Fellowship is vibrantly growing with a mandate to play her part in fulfilling the Great Commission reaching to those on the margins of the society in some of the high-risk areas of Kasarani in Nairobi.
Giving his life to Jesus as his Lord and Savior in 1988 Rev. Peter has since reached out in evangelistic campaigns to most of the parts of Kenya and to some parts of the neighboring countries such as Tanzania and Uganda. He was associate Pastor of the Agape Church at the headquarters for over ten years before proceeding to plant the branch church at Kasarani.
Rev Kaunda holds several certificates in the areas of Evangelism, Contemporary mission studies and Community development. Sponsored by GlobeWorks, Rev. Kaunda received a diploma in Bible and Theology from Luther Rice Seminary, graduated with a Bachelor of Arts Degree in Bible and Theology from Pan Africa Christian University, and now has his Master of Arts Degree in Global Urban Leadership. He also serves as regional overseer of the Agape Churches.
Rev Kaunda is married to Ruth Kaunda and together they have five children.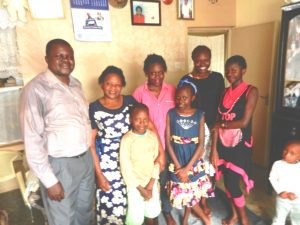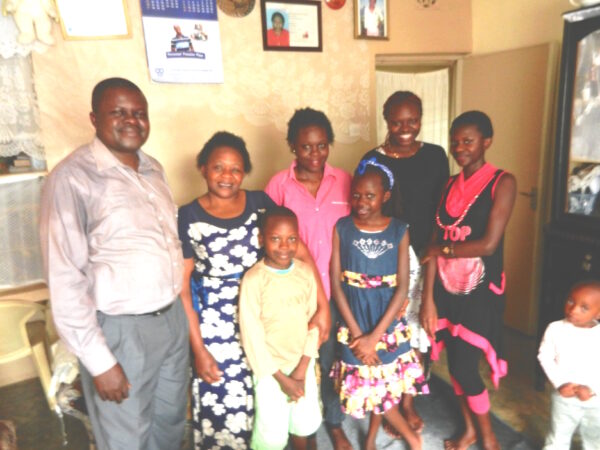 Ronni & Sharon Cronje – South Africa
I feel I have merged the 'missionary' and the 'ministry' (they are one and the same, but for webpage purposes…). Perhaps on the About US: Our Missionaries Page we should just have for Ronald and Sharon Cronje:
Based in Capetown, South Africa, Ronnie leads a church of 200 in Masaphumelele and ministers in some of the most dangerous slums in the world. Working with GWIM, Ronnie directs all evangelistic crusades and Church Leader Bible Institutes in South Africa. He is a true soldier of God and has touched many lives.
GWI also supports a number of native ministers who team with them in evangelism church planting. Ronnie is a pastor, but also has the heart of an evangelist. Look at our South African ministry page to see how we team with Ronnie in ministry.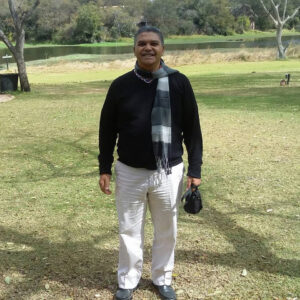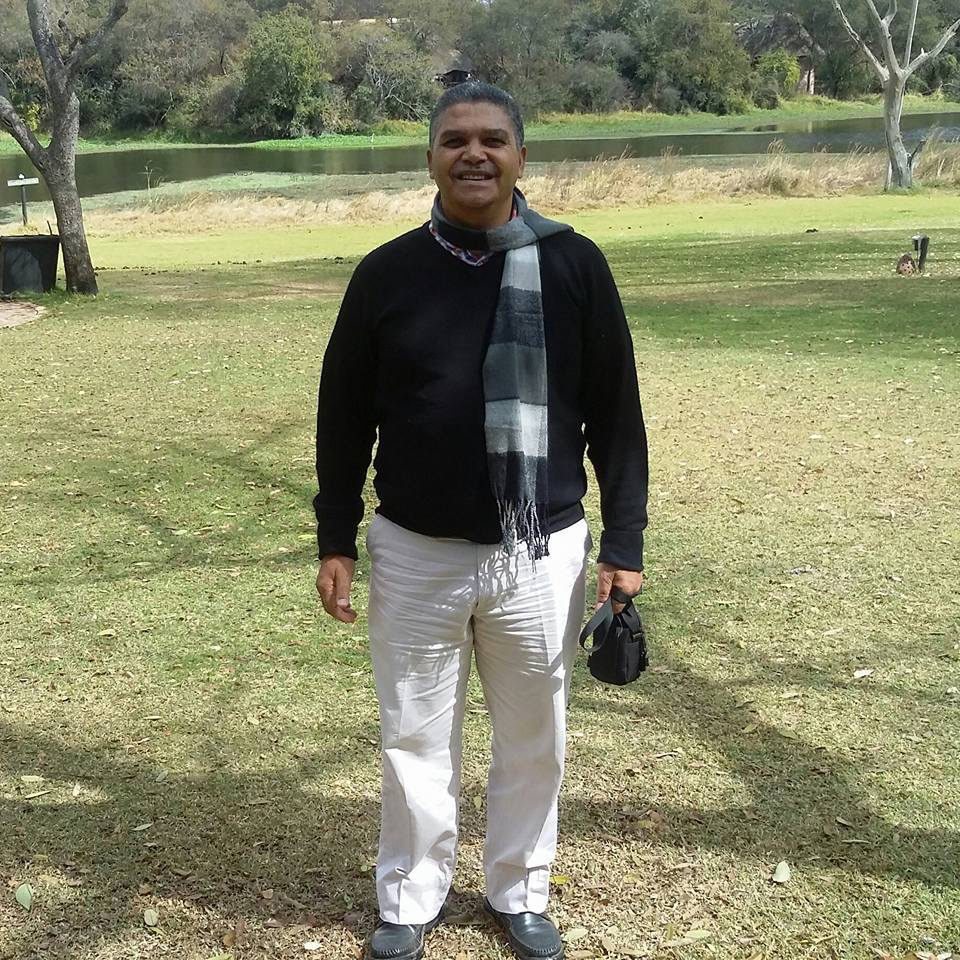 Thelma Saroma – The Philippines
I was born to a non-Christian family. At the age 8, my parents heard the gospel and were saved. My father became very active in the church and at an early age we were taught how to win souls, but at the age of 15, I realized that I was not saved. So April of 1975, I knelt down and accepted Christ as my Lord and Savior. In that same year in December during a youth conference I totally surrendered and dedicated my life and promised to become His worker.
I met my husband, David in college and married in 1984. We worked in full time service as church planters for 30 years planting churches throughout the villages and cities of the Philippines.

In 1999 I was diagnosed with early stage cancer and made a vow to God that I would make use of my remaining time until God took me home.

In 2010, David suffered a massive heart attack and is now with our Lord. Our son, JD and I moved to Tanjay City to volunteer with a dear pastor friend and his wife in their New Life in Christ Baptist Church. I have a Bachelor of Elementary Education, majoring in Early childhood which is a great help in my children's ministry.  We are teaching "Values" in the elementary and high schools and through this, we are once again able to share the saving Gospel of Jesus with young people. We work to share and glorify Christ in personal outreach and Bible Study, tract distribution among the community, local jail ministry, children's summer camps and VBS.
We are very thankful to the Lord for continued health and His faithful consideration of His children.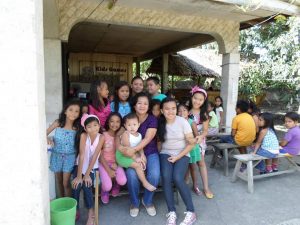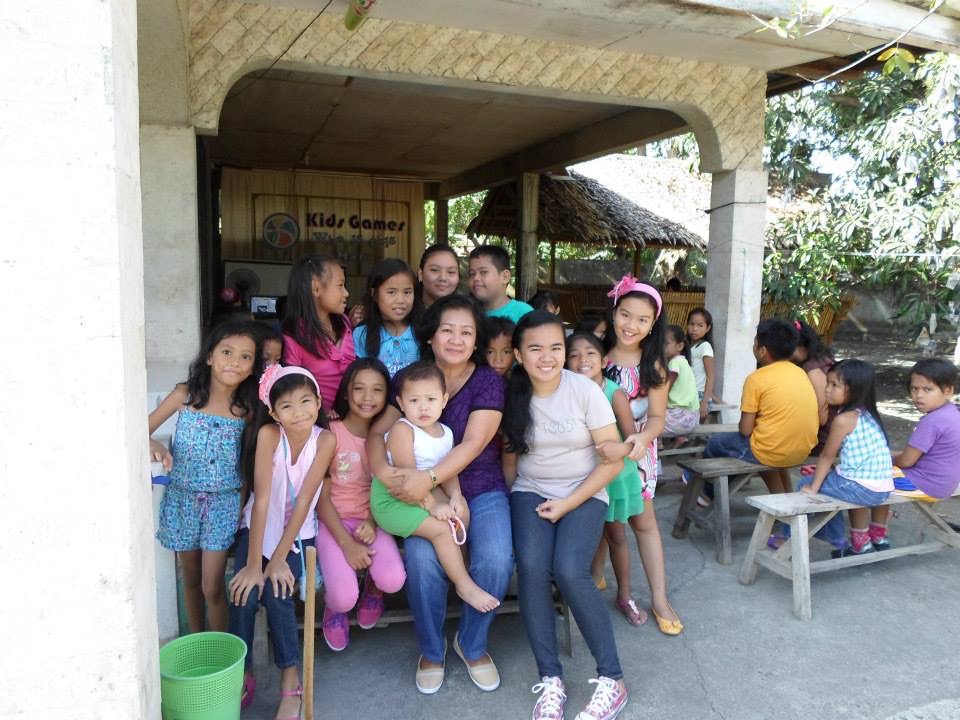 Southeast Asia
Bubba & Rockie Lollar – Lifesong Evangelism / Evangelism Through the Arts
Harold and Roxanne Lollar, more affectionately known as "Bubba" and "Rockie," have an eclectic background, which includes training and work experience within Southern Baptist, Methodist, Presbyterian, and non-denominational churches.
Licensed and Ordained to the Gospel ministry, Harold holds degrees from two SBC seminaries. Having been on staff and pastored churches in several Mississippi counties, he has also served as pastor of Kingshurst Evangelical Church on the outskirts of Birmingham, England, the second largest city in the United Kingdom. Previous to their move to England, he served as Church Coordinator and District Director to then-United States Congressman Roger F. Wicker of Mississippi's First Congressional District.
Roxanne holds degrees from The University of Memphis as well as The University of Mississippi. She served on the faculty of Northeast Mississippi Community College for over fifteen years prior to moving to the mission field. Roxanne has served churches in Mississippi through fine-art ministries as well as pianist, worship leader, choral director of adult and children's choirs. During their years in England, she led worship at KEC as well as create a worship team and praise band there which continues today.
With their combined backgrounds, as a means of evangelism, in America, England and the Philippines, they have produced dramatic musical productions involving such fine art disciplines as choral singing, soloists, instrumental music, drumming, acting, movement, and dance. They have worked with a full range of ages and abilities, and both feel that God has led them to use their knowledge and skills to produce quality theatrical productions that lift high the name of Jesus and proclaim His Good News of salvation.
Additionally, they lead workshops which encourage others to use music, movement, and drama to worship creatively within the church setting and as a means for evangelism to witness the Truth of God's Word in other Christian and secular venues.
Believing that they had fully accomplished the major objectives for which they had initially committed service in England, they began earnestly praying to discover God's plans for their future.
Sometime prior to their departure from the UK, they were invited by Passion Trust UK to be two of their six representative delegates to the 2013 Europassion Congress in Erl, Austria. They met with over four hundred other producers and directors of passion plays from across Europe to see how to better evangelize using the arts. God's new vision for their mission was being revealed.
It was then that LIFESONG, Evangelism Through the Arts was born.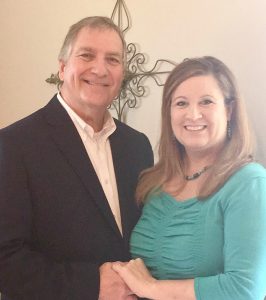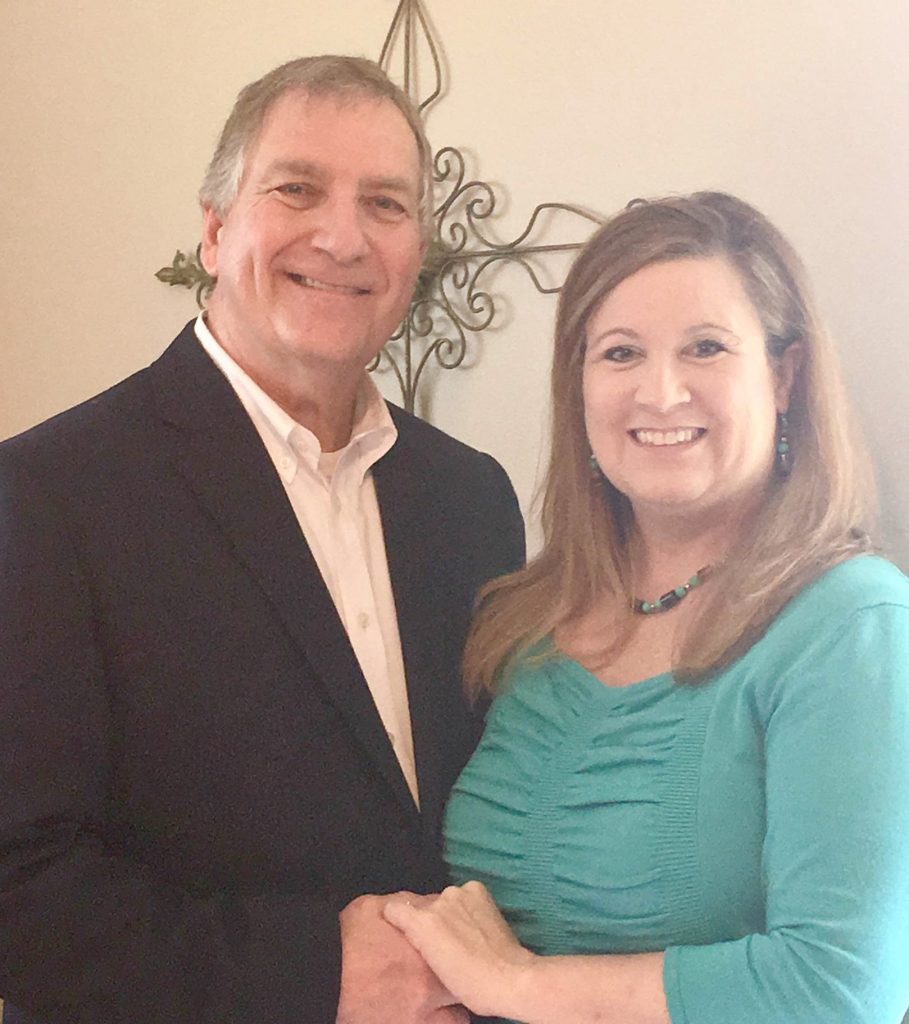 Boniface & Ruth Maina
Praise be to the almighty God. I am Boniface Maina Githinji. I was born in Kenya on 17/11/1974 and am the firstborn of seven.
I responded to the call of salvation in 13/5/1995. In 1997 I was committed to serve as an evangelist in Christ Co Church until 2001 when I joined the late Dr. Kabachia in ministry. I trained at Luther Rice Bible Institute in 2001 and International Leadership institute in 2008. Certified as a minister of the Gospel in November 2003, I have actively ministered as evangelist, a pastor and Church planter in Kenya. I am always convinced to love everyone by my favorite scripture, Romans 5:8. " But God demonstrates his own love for us in this: While we were still sinners, Christ died for us."
I am married to Ruth, and we are blessed with three sons; Enoch, Hananiah, and Dale. Naturally, I love children and to adventure. Currently am a street evangelist in the city of Mombasa and member of Faith Winners Church. God bless you!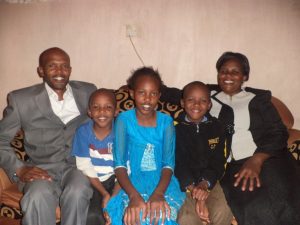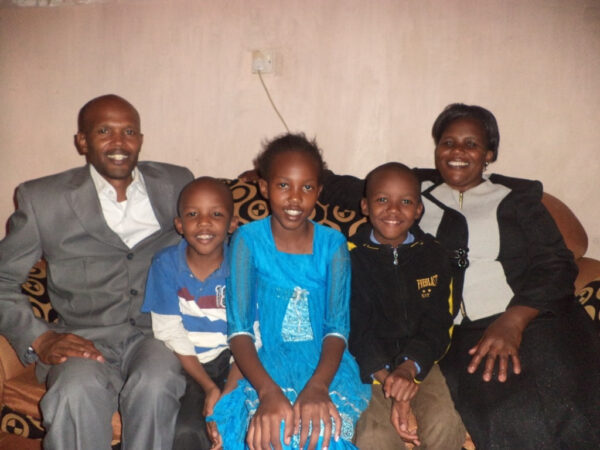 Dr. Manuel & Sandra Zarate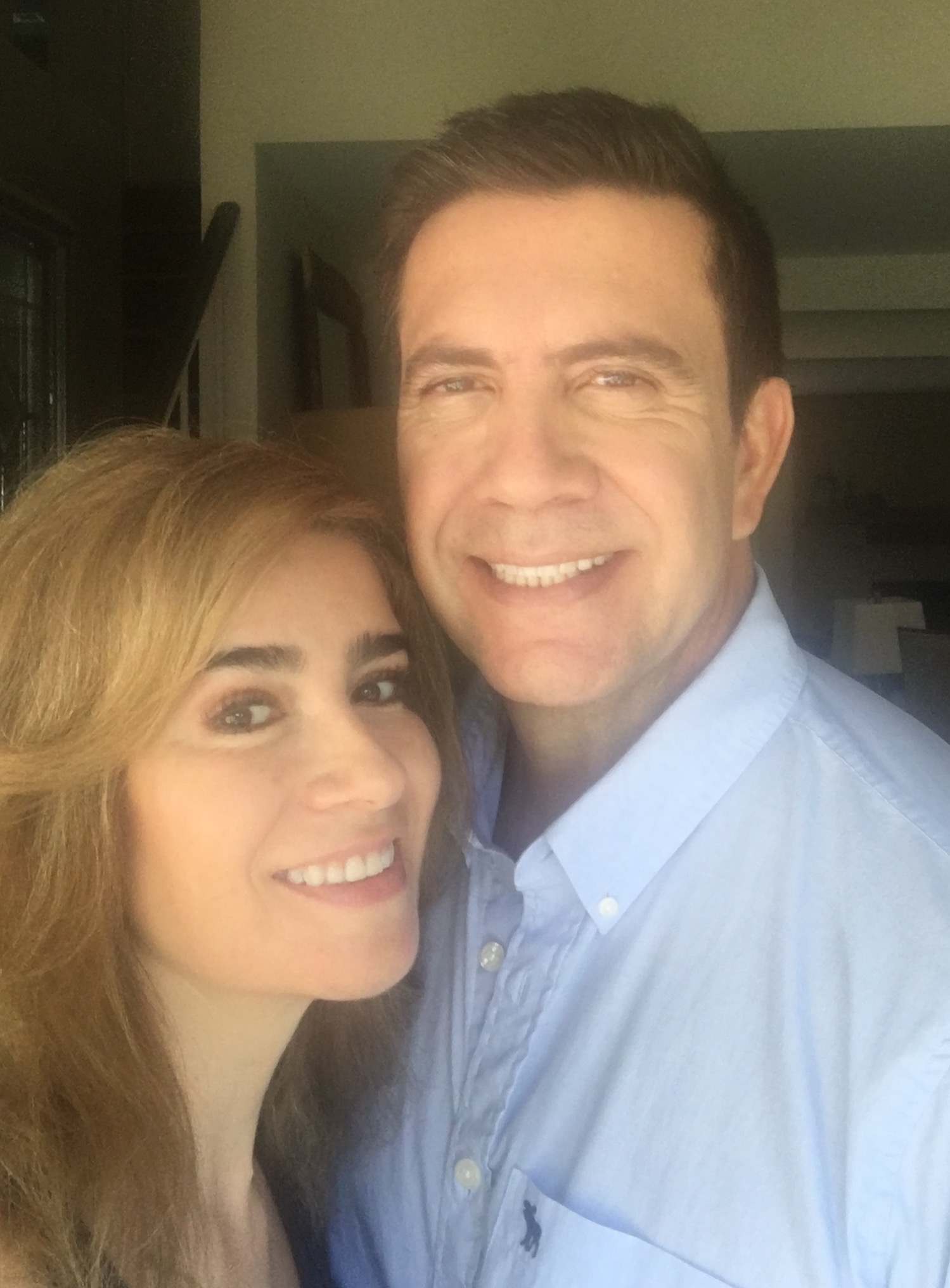 Manuel Zarate is a Christian thinker and leader who helps us find answers to the dilemmas of life and society from a biblical perspective. He equips us to discern and engage the culture today so that we can lead it instead of being led by it. Manuel states that his mission in life is to 'Create Transformational Leaders and Thinkers for Church and Society in the 21st Century.'
Manuel was born and raised in the plains of Colombia, between the Andeans mountains and the Amazonian Jungle. His life is one of a sequent of miracles: a childhood plagued by unfortunate circumstances like months without walking due to rheumatic fever; exposure to witchcraft through a relative who was the shaman of the region; learning disability; father abandonment, and alcoholism. At seventeen his life had come to a dead end until God came in the picture! He became a believer through the work of American missionaries and a few months later he started Bible school in McAllen, Texas.
Manuel has dedicated his life to transforming the leaders and the professional class of our world with the message of Jesus Christ.' The strategy is three-fold:
Bringing the message of Christ in a relevant and compelling way to secular settings;
Mobilizing the church via preaching, teaching, training and written materials;
Equipping believers to use their work and social lives as a platform for ministry and transformation.
Manuel has traveled the world since 1990 giving talks and lectures in academic, ecclesiastical and executive circles in more than Thirty countries including the USA, India, Germany, England, Spain, Holland, Mexico, Colombia, Chile and Jamaica. He has addressed settings such as the Life Focus Society in Madras, India; Consultants for the Inter-American Development Bank, the school of war in Colombia, leaders at the United Nations in Holland, university students at Georgia Tech, California State Fullerton, and more other fifty universities around the world.
His education includes undergraduate degrees in Communications and Theology from Moody Bible institute in Chicago, graduate studies in Theology and Philosophy of Religion from Biola University and a PhD in Organizational Leadership and Entrepreneurship from Regent University in Virginia. He is also an Executive Coach certified by Transformational Leadership Coaching International.  Manuel had the privilege of working with Ravi Zacharias as an associate apologist and evangelist (1994-1999), and has served in events organized by the Billy Graham Evangelistic Association, Campus Crusade, and other Christian organizations.
More recently, Manuel and his wife Sandra spent six years living in Colombia, where they planted a church to reach the leaders and opinion makers of Bogota. The church grew from a handful to over 400 people in just five years. While there he was actively impacting the secular culture as a speaker and coach to military, entertainment, political and educational leaders.
Ben & Cindy Cohen – Sudan
Contact us if you would like to learn more about how you can partner with GlobeWorks to reach the world.

Contact us