Due to Christian persecution and tightening of governmental policies toward Christianity we are not at liberty to disclose some names or regions where we serve. But know this, GlobeWorks WILL continue to share Christ by taking the WORD to these areas. We also lead Pastor training and outreach in areas we cannot disclose for the safety of our missionaries in these countries. Not only does this help build relationships within the native community, it strengthens and invigorates the missionaries who have "their feet on the ground" in the often frustratingly slow process of building trust in order to share the saving Gospel of our God of love.
Jarret Allebach – Worcester, MA
Rev. Jarrett Allebach and his family have been called by God to establish Grace Presbyterian Church in Worcester Massachusetts, the second largest city in New England.  It is a privilege to represent Christ and participate in his great cause of reconciling the world to himself.  We are thankful for the love, support, and encouragement of GWI Ministries and are honored to join together in the ministry of the Gospel. To God be the glory.  www.graceworcester.org.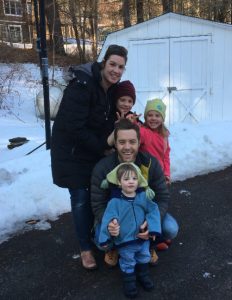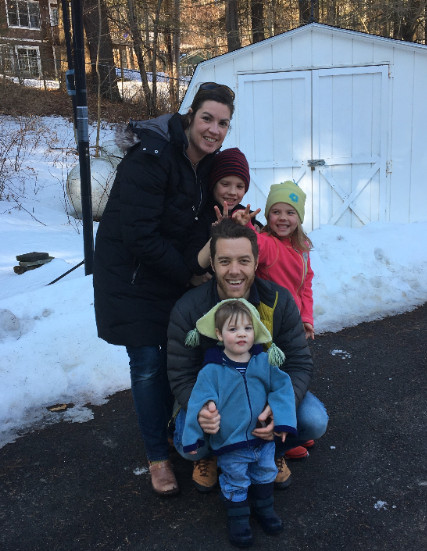 Dan Allison – Birmingham, AL
We spend most of our time engaged in sensitive, tolerant, and respectful conversations about life's big questions. Search was founded in 1977 to create opportunities for stimulating, sensitive, and respectful dialogue for those who wrestle with the big questions of life. We believe that every worldview involves faith in some form, but we are committed to applying reason and evidence to our search for ultimate answers to life's big questions.  www.searchministries.org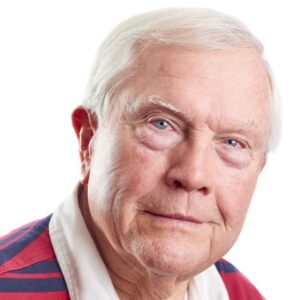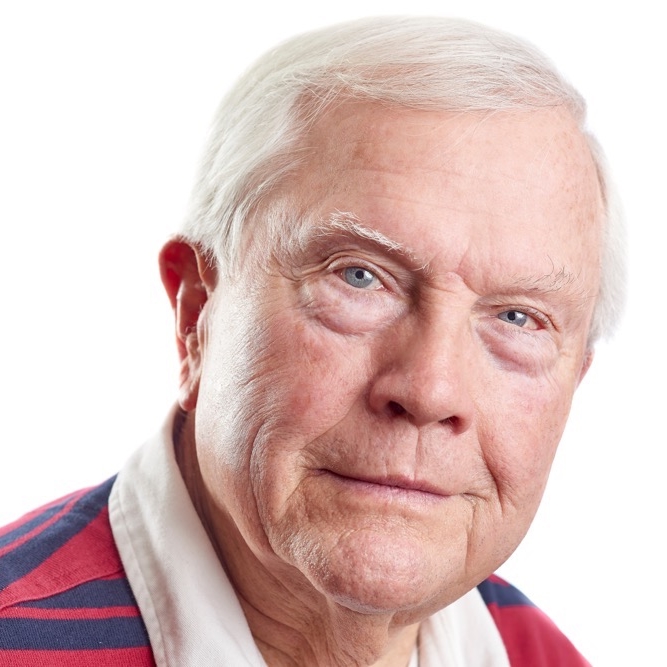 Jeremiah Castille – Birmingham, AL
Jeremiah Castille Foundation focuses on mentoring.  Growing up in a dysfunctional home filled with abuse, domestic violence and alcoholism, mentors were the direct result of Jeremiah Castille's successes in life.  Most notably, the legendary Coach Paul "Bear" Bryant instilled discipline and leadership into Jeremiah's life.  Coach Bryant taught him that with a positive attitude, a strong work ethic and integrity; he could do great things.  www.castillefoundation.org
Michael Cody – UNA
Michael and Maegan serve with Campus Outreach ministries at the University of North Alabama, personally evangelizing and discipling college students with the goal of "Multiplying Christ-like Leaders" to send out to the nations. Michael also serves as the chaplain of UNA's football team and as an Area Director with Campus Outreach, where his responsibilities entail shepherding the younger staff at UNA and at Jacksonville State University. They are also very active in their local church (Redeemer Church of the Shoals), where Michael was recently elected to serve as an Elder. The Cody's have two young children, Noah Robinson (3) and Aldyn (6 months).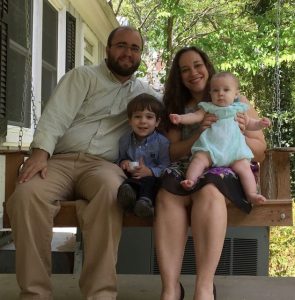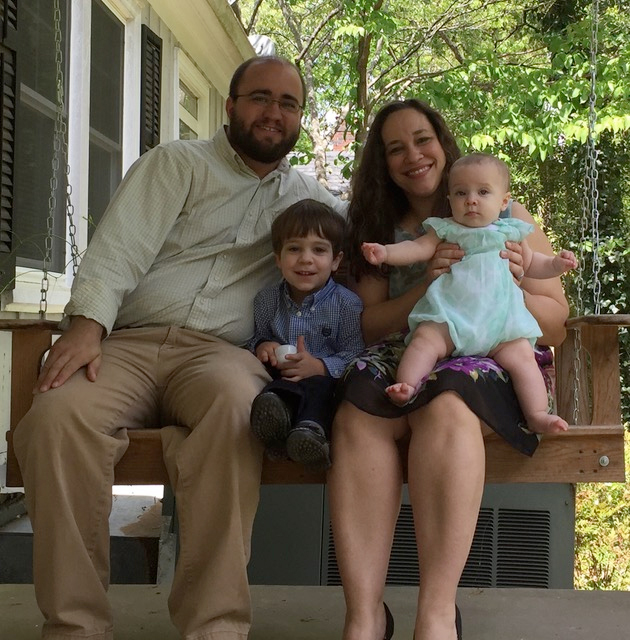 Fit For Life – Alabama
In a day where more black males are going to prison than college, our nation faces a crisis that only a few dare to challenge and even fewer experience any success. Billions of dollars and massive programs have barely made a dent in the problem. Crime, illiteracy, teen pregnancy and drug abuse hold the lives millions of young men captive in most, if not all of the major cities of America. The founder and Director of Fit for Life is Terrell Kennedy. Terrell is one of those unique individuals who believes that "well done is better than well said". Despite facing the same challenges growing up that have ruined many lives, Terrell credits the grace of God for his successful family and career. Fit for Life (FFL) is a male-run after school tutoring program for adolescent males. The three areas of focus of FFL include tutoring in algebra, financial literacy and character development.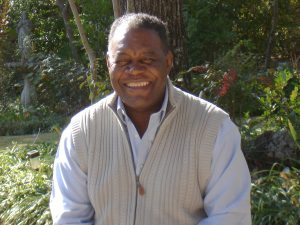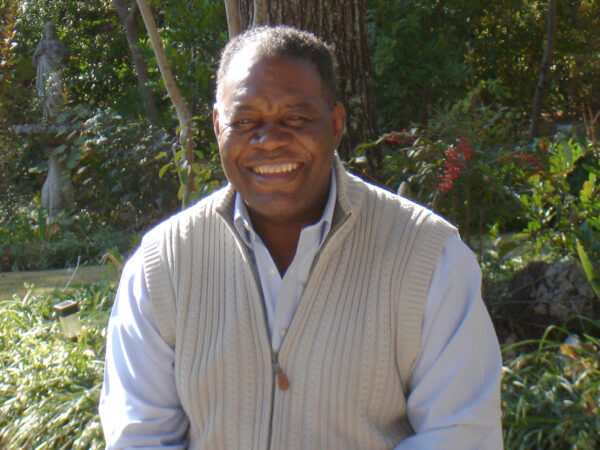 Mark Grasso – New England
Mark & Karen Grasso practice sharing, and equipping others to share, the gospel intentionally and boldly, primarily using a questionnaire approach, both door-to-door and in the streets. They often, though not exclusively, use Evangelism Explosion training materials. Mark also has developed variety-language tract packs to assist in urban, multi-ethnic settings.
MARK'S CHALLENGE VERSE
:
 "Come, follow me," Jesus said, "and I will make you fishers of men." Mark 1:17 
If you're not fishing, you're not following. Don't be the slacker son in the Father's fishing business.

CURRENT MINISTRY: Challenging, training, and assisting individuals and churches in evangelism. Mark regularly advises and assists churches in the Philadelphia area, and leads the Streets & Alleys-Philadelphia evangelism team. He also recruits, leads, and trains short-term IMPACT teams to assist local churches anywhere.

STREETS & ALLEY'S THEME VERSE:
 "Go out at once into the streets and alleys of the city . . . so that my house may be full." Luke 14: 21, 23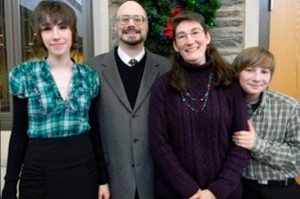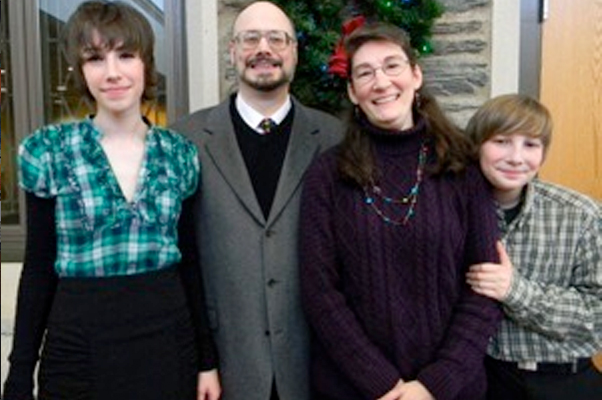 Doug & Cathey Graulich – Atlanta, GA
Reynoldstown Mission – Doug and Cathey live and serve in inner city Atlanta sharing the love of Jesus to the community of Reynoldstown.
Rick & Mick Vigneulle – USA & International
Rick & Mick answered the call to reach unchurched teens, because Statistics show that 64% of people who make a profession of faith in Jesus Christ will do so before their 18th birthday! They are internationally known Christian comedy and contemporary music artists who have performed in all 50 states and in 15 countries. www.rickandmick.com


George Petrella – New England
Rev. George Petrella is a GlobeWorks International affiliate evangelist. He is a commissioned evangelist with Presbyterian Evangelistic Fellowship, serving since 1997 in the Philadelphia area in evangelism, evangelism training and preaching. He is a preaching Elder at a church plant, Christ Church Yeadon. He is a graduate of Moody Bible Institute and attended Westminster Theological Seminary, He also teaches acting to teens and pre-teens, and is a member of SAG-AFTRA. His wife of 44 years, Jane, passed away in Jan. 2017. He has four adult children and six grand children.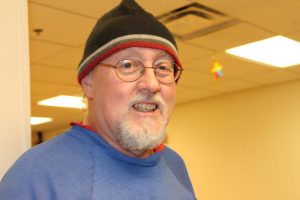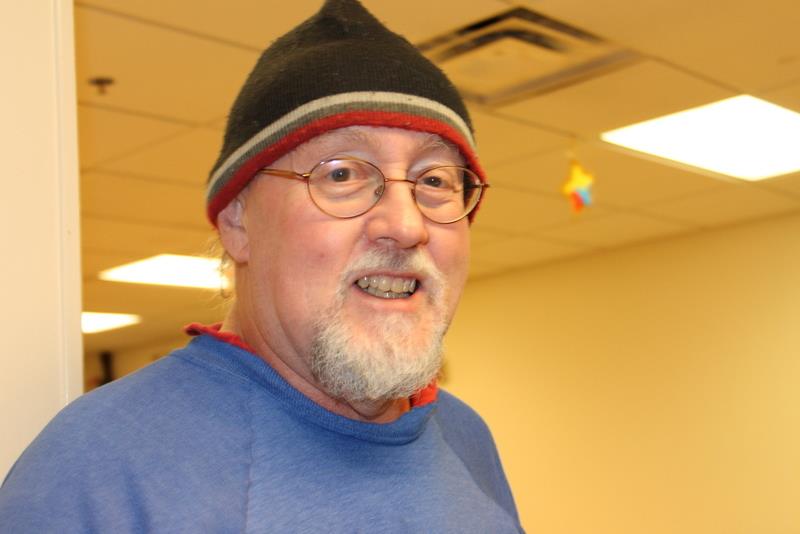 Argyris & Dina Petrou
The Petrou family, GWIM's friends and affiliates in Athens, have devoted their lives to missionary work throughout Greece. Dr. Argyris Petrou is a professor and Administrative Director of the Greek Bible Institute.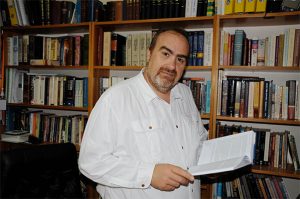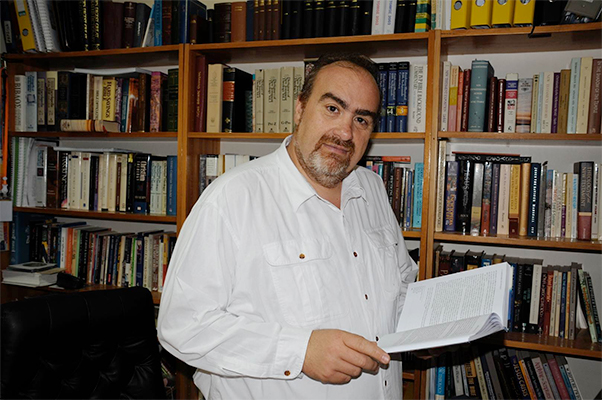 Damaris House
Damaris House is a safe house for Greek and Albanian victims of prostitution.  Dina Petrou is seeking to enlarge this ministry to be able to not only give the women a safe place to stay, but to teach them skills so they might support themselves and in some cases their families in order NOT to have to return to being slaves of prostitution.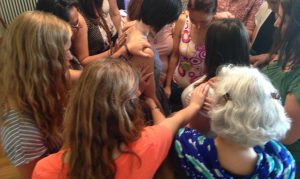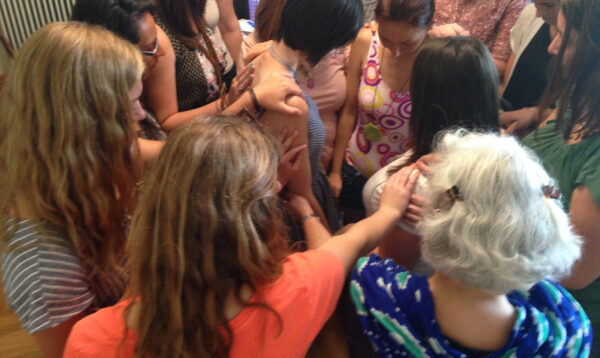 Russia:
Alexey & Tanya Kolomiytsev
Rev. Alexey Kolomiytsev
Rev. Alexey Kolomiytsev 
was born and raised in the family of an Evangelical Christian Baptist (ECB) church minister in the city of Shakhty in the Rostov region (Russia). He came to the Lord at 13 years of age and began to study preaching while still a youth.
He was involved in both the music and youth ministry. In 1991, Alexey was ordained to evangelic ministry at a new church planted in the city of Novorossiysk (Russia).
Since 2002 he has been carrying the ministry of pastor-teacher at Word of Grace Bible Church in Battle Ground, Washington (USA). Alexey is also the head of Word of Grace Ministries, which aims to train leaders and spread biblical preaching on audio cassettes, CDs, DVDs, radio, television, as well as the internet (
www.slovo.org
and
www.islovo.org
).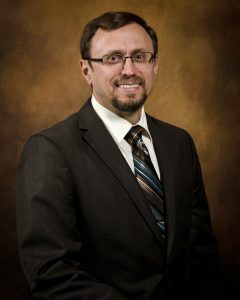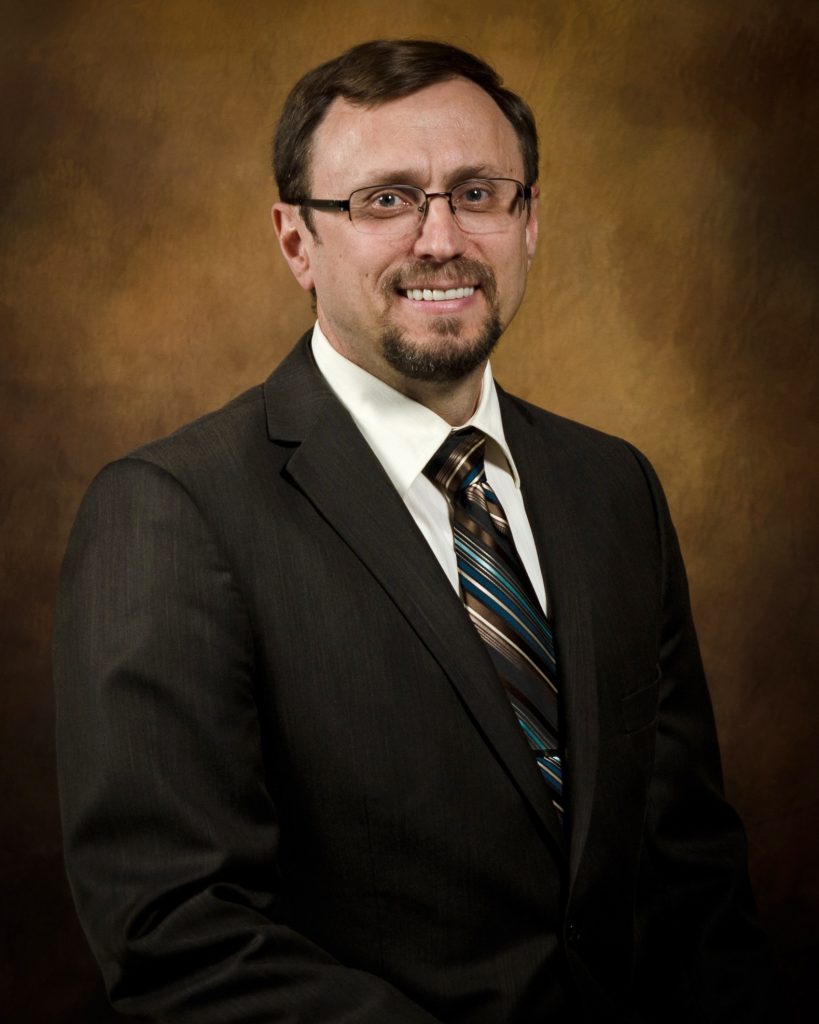 United Kingdom:
Our staff and North American church team members minister in the Muslim community. GlobeWorks is in partnership with teams in the UK who actively reach out to the 41,000 Pakistani Muslim Immigrants. We take teams to come alongside the missionaries to work daily in street and door-to-door evangelism. 
Affiliates undisclosed for safety reasons.
C & B – Sumatra
Steven & Kyehee Taylor – Japan
Steven and Khehee are working to share the love and hope found in Jesus Christ with the Japanese people by teaching God's Word through preaching, leading small groups, and individual counseling. We work with all ages and kinds of people, but especially those who are hurting, have lost hope, who feel they are forgotten. There are many like this in Japan.  Our Prayer Request: That the Japanese people might hear God's Word, and understand there is a true God who loves them and wants them to turn to Him. www.hopeforjapan.com.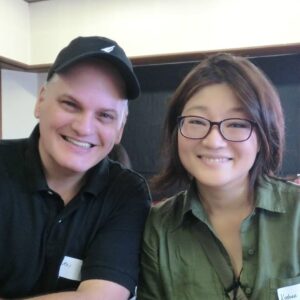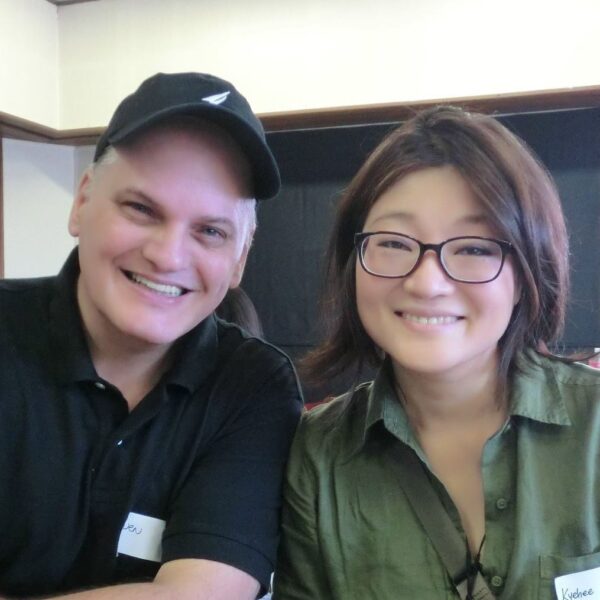 Contact us if you would like to learn more about how you can partner with GlobeWorks to reach the world.

Contact us